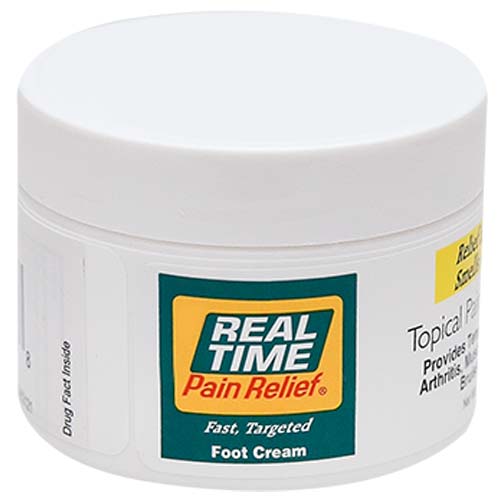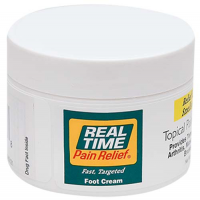 FOOT Pain Relief Cream is a rich formula that addresses the underlying cause of many types of foot and ankle discomforts by providing fast-acting pain relief for gout, arthritis, sprains, bruises, cramps, and more! Infused with 15 of nature's ingredi View more
Foot Pain Relief
Do you ever think about how much you put your feet through on a daily basis? Probably not—because it's easy to take them for granted even though they carry you through your routine from one busy day to the next. But when pain strikes, whether from overexertion, long periods of standing, ill-fitting shoes, or an injury, it's impossible not to think about them! Your feet deserve fast relief and Real Time FOOT Pain Relief Cream delivers just that!
FOOT Pain Relief Cream is a rich formula that addresses the underlying cause of many types of foot and ankle discomforts by providing fast-acting pain relief for gout, arthritis, sprains, bruises, cramps, and more! Infused with 15 of nature's ingredients including eucalyptus, tea tree oil, lanolin, and menthol, FOOT Pain Relief Cream is a perfect all-around treat for tired and achy feet. Plus, its quick-absorbing, great-smelling formula is free of parabens, SLS, GMOs, artificial dye, NSAIDs, and acetaminophen so that you can feel good about each application.
Give your hard-working feet the attention they deserve. Trust FOOT Pain Relief Cream to keep you comfortably on your toes!